From ordinary to spectacular
At HydroDip, we apply colour and patterns to products in a way that no one thought was possible. By continuously updating our production facilities and processes, our complete offering is defining a new standard within industrial painting — providing unbeatable quality, efficiency and delivery insurance.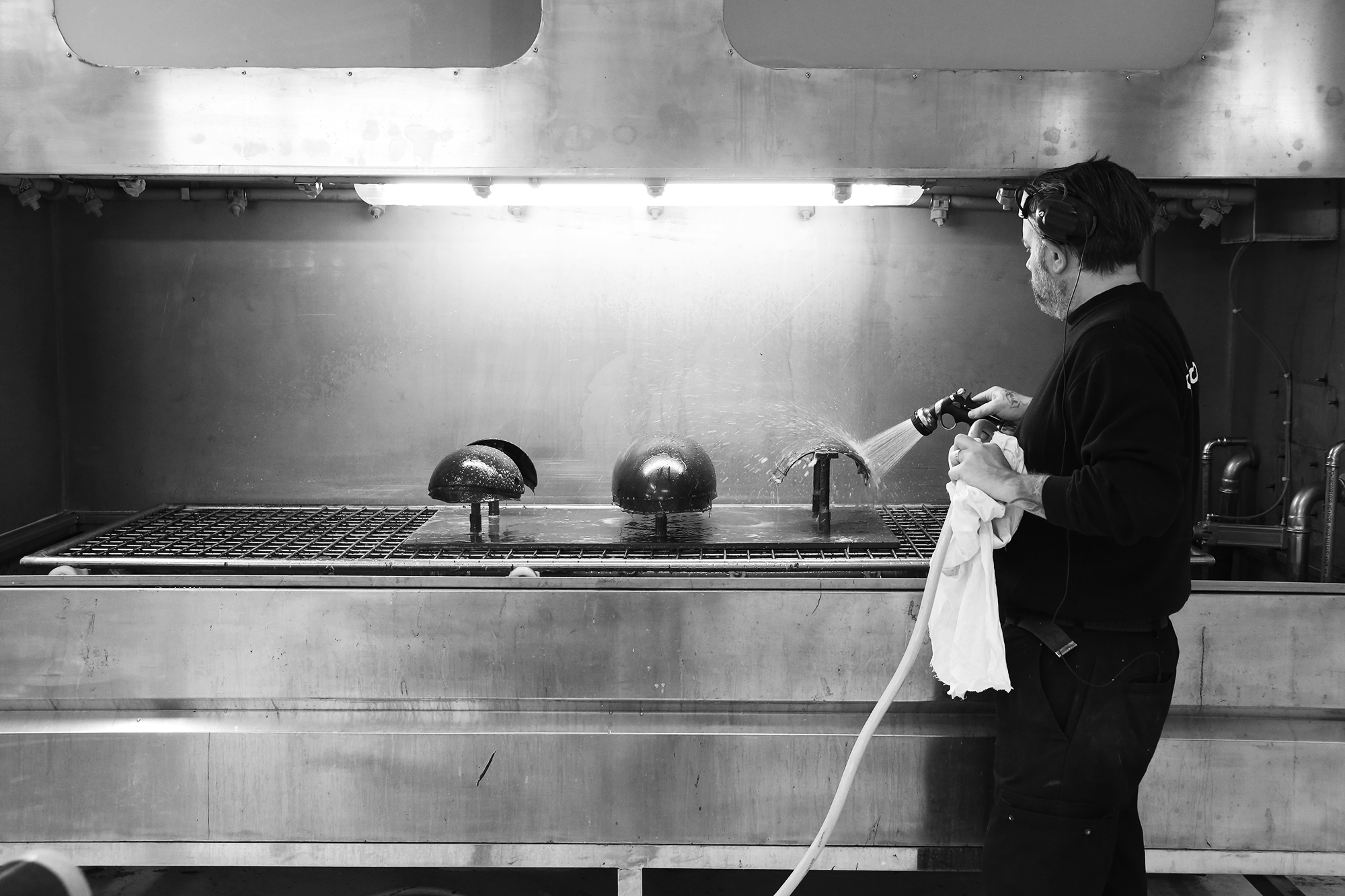 We meet the standard — then raise it
We combine wet painting, Water Transfer Printing and powder coating to provide a complete coating offering that can handle both large and small volumes. With the help of established routines, structure and efficiency, we deliver the highest quality at competitive pricing — launching the coating industry into the next phase.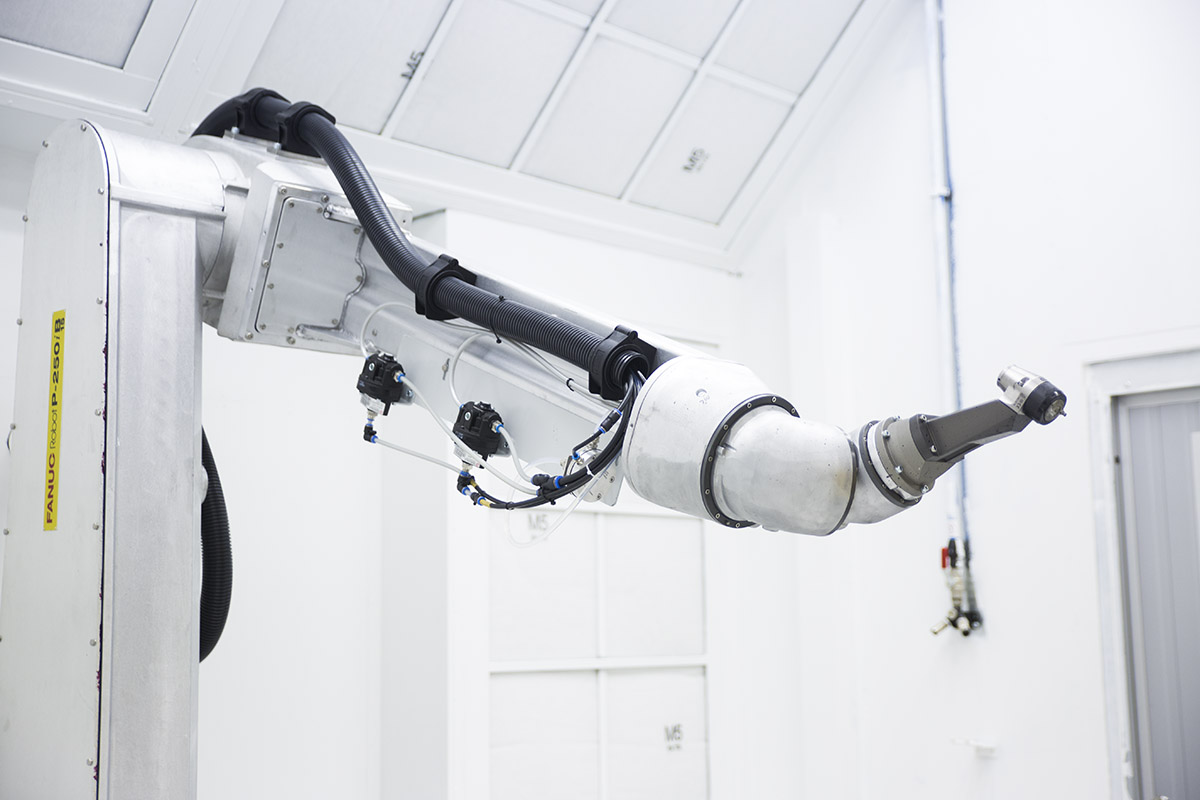 Fanuc 250
Our two robots, model Fanuc 250, can reach any angle. The robots spray paint everything from small details of 10 mm to sizes up to 1 500 mm — as long as the products can be attached to our conveyor, our experienced colleagues will find the best solution for your needs.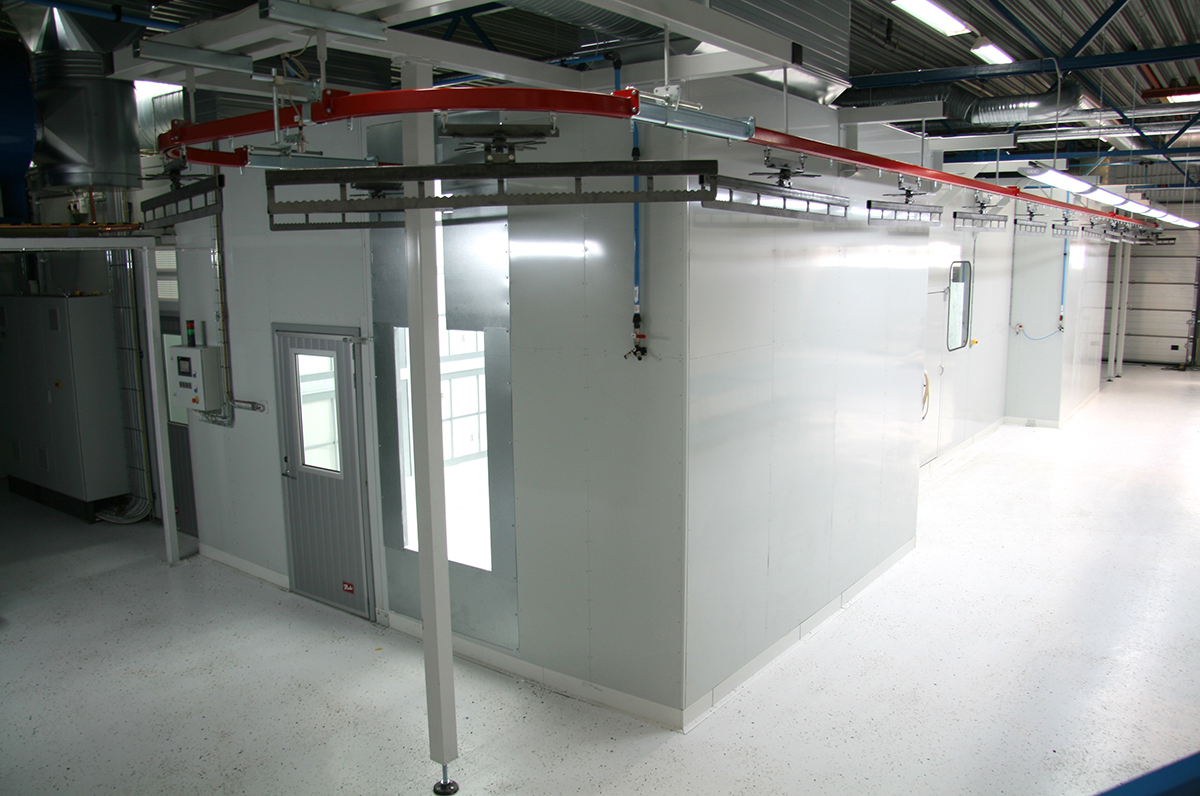 Conveyor system
Our conveyor system offers high-volume capacity and optimised handling in terms of painting and base work. The Vision Robot System means that we can manage multiple types of products at the same time, with different types of treatments.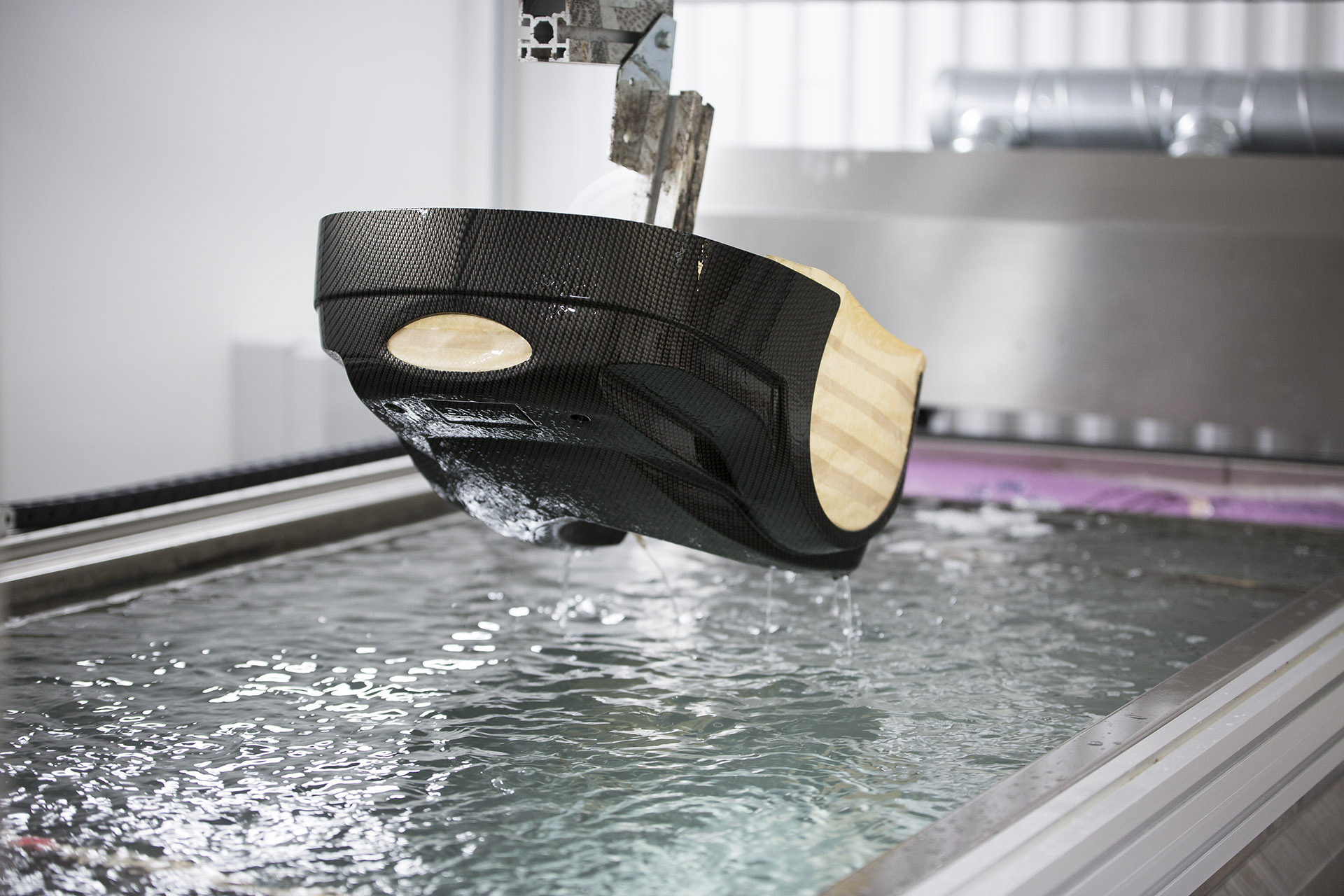 Fully automated Water Transfer Printing facilities
Water Transfer Printing technique starts with a pattern film that is laid on a still water surface before being activated and released. The product is then dipped into the water, through the pattern on the film, before being washed and dried. After being approved by our quality control team, the end product is covered in a protective lacquer before it is ready for delivery.