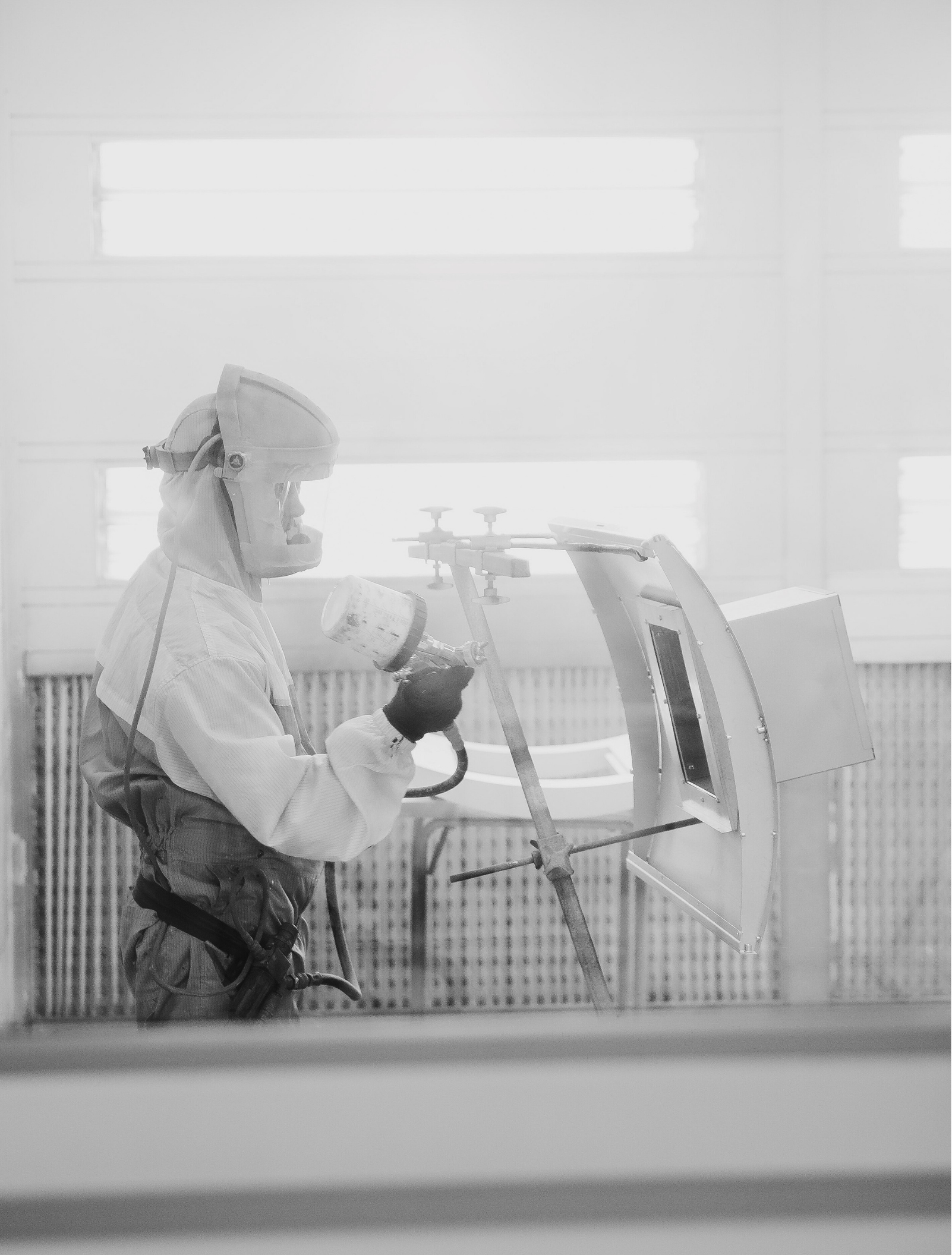 Choose quality. Choose sustainability. Choose HydroDip.
We combine established routines and processes, manual and automated production lines, along with all significant coating methods to provide top-quality product processing. It's as simple as this:
Choose the material you want to coat. We work with all forms and materials, including metal, plastic, glass, wood, synthetic leather, rubber, and ceramic.

Choose your coating method. Our comprehensive facility offers wet painting, Water Transfer Printing, and powder coating.

Choose color, texture, pattern, finish, etc. With over 10,000 patterns in our catalog — and the option to custom design your own — there are no limitations.
We excel in quality, efficiency, and volume.
For us, quality, efficiency, and delivery reliability are the key prerequisites for successful collaborations. We continuously update our production facility to ensure this in every aspect. Today, as the sole provider in Sweden, we offer automatic Water Transfer Printing in combination with visual robotic technology and a conveyor system — all to handle both large and small volumes while maintaining a competitive pricing structure.